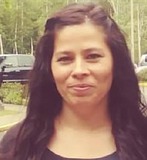 Our Focus is on Performance and Personality: I breed for intelligent, biddable, working dogs, and companions, that have confidence and a natural herding instinct. My dogs will also have an (OFF) switch so they are pleasant to live with, yet very eager to please, focused, hard-working partners when it come time to work the fields. I want dogs that live to please. All my Dogs and their offspring will live up to this standard themselves and are from the best working lines in the USA & Canada.
A Focus on Health: What makes me different from other working Border Collie Breeders? I do (Research) on my own dogs before breeding them or purchasing them into my program. I look into all the dogs parentage background, before deciding to purchase and add them into my program. I do everything in my power to maximize the chance that your (MMBC) puppy's body will hold up to his/her drive. I also take health seriously. In addition, to Hip (OFA) Certification, I also Genetic test all my dogs, such as for ( CEA, IGS, TNS, MDR1) are among a few named tests but I do a full health genetic panel on all dogs before breeding. No puppy should suffer the consequesnces from irresponsible breeders that could have been easily prevented by a breeder.
A Focus on Preserving the Working Border Collie: I believe it is important to protect and preserve the integrity and working structure of the border collie as a working breed. I work cloesly, and train all of my dogs on obidience, cattle and compete in stockdog trials, swimming, and lastly as companion pets. My puppies are registered with the ABCA, and can be AKC registered Working and trial homes are preferred, but approved agility homes, or active family homes are welcome with "a non-breeding contract/registration."

A Focus on Good Start: I believe the first few months of the puppy's life are critical to him/her being a well-adjusted dog. I follow Puppy Culture protocols for raising my puppies as this program encapsulates much of what I had already been doing for years, but I put more emphasis and structure on the timing of various activities and exposures. I also include regular visits to various stores, hotels and any other facilities that my pups will run into with new owners as a ways to make them familiar with people and sounds, as this has proven to be a blessing to the puppies, as well as new owners to make sure all pups are used to different areas, sounds, people, animals and so forth.
Please take time to learn more about me and my facilities and puppy care. I invite you to contact me if you have questions. Explore detailed information about each dog by exploring the links to the right.